Williams Fellows
Celebrating innovative and collaborative teachers going beyond their classrooms
The Williams Council has selected two faculty members as 2019 Williams Fellows, adding to the University of Oregon's list of exceptional teachers.
Since 1999, the Williams Fund has recognized exceptional faculty members with Williams Fellowships. When Tom and Carol Williams established the fund, they wanted to recognize fresh thinking and the people who stepped beyond the status quo at the university.
Williams Fellows embody the spirit of innovation in teaching and learning, but also represent the collaborative ideal of reaching across disciplines and departments to create change and opportunities for students.
Since the start of the fellows program, 32 Williams fellowships have been awarded to faculty members across campus.
This year, we make it 34.
---
Julie Haack
Assistant Department Head and Senior Instructor II
Department of Chemistry and Biochemistry
Julie Haack has always been interested in science. Her dad was a biology teacher at Clackamas High School in Milwaukie and sparked her interest in the area at an early age. She began her undergraduate studies in honors chemistry at the University of Oregon, and eventually found her way back to the same department as an instructor and assistant department head.
As she began teaching courses, Haack found the teaching models she had been presented with weren't allowing her to engage and challenge students. "My whole first year was like that," she said. "I almost quit."
Haack discussed her challenges with her husband, James Hutchison, who also is a professor in the Department of Chemistry and Biochemistry. Their discussions led to them co-leading a First-Year Interest Group on the chemistry of skiing, passions shared by the couple.
"We wanted to teach it because we wanted to show students that connection between your disciplinary passion and something you do outside of work," said Haack. "It was through working with him and teaching something that was less part of a sequence, less part of a major that freed me up to think about teaching differently."
After her experience with the First-Year Interest Group, Haack began implementing her own teaching style and collaborating with colleagues from other disciplines to design courses. She also got involved in the Teaching Engagement Program and the Science Literacy Program, both of which gave her tools to implement new teaching practices into her classes to engage science and non-science majors alike.
Whether it's in a class or an interdisciplinary project, common themes of collaboration and questioning can be found in everything Haack teaches her students. She empowers them to find the best way, both for their industry and for the community.
"If you've been in one of my classes and you're working on anything in society, you might say, 'Is there another way?'" said Haack. "You might say, 'Have we thought about the end of life? Do we know what's going to happen to this material?'"
These questions and many others form the foundation of the work that students do in projects like the Sustainable Invention Immersion Week, which Haack helps facilitate. The week was inspired by the Tyler Invention Greenhouse and funded as a Williams Instructional Proposal co-written by Haack and Kate Harmon, an instructor in the Lundquist College of Business.
The week brings students together from across majors to connect design and innovation with the science of sustainability. Using frameworks like the 12 Design Principles of Green Chemistry, students collaborate to find the best way to create products not only within individual disciplines, but across the whole lifecycle of an invention.
Haack is currently working with colleagues to plan the second immersion week to be held in September 2019. It will focus on doing more with less in order to reduce impacts on resources and society.
Through these opportunities and the courses she designs, Haack hopes to impart the themes of collaboration, questioning, and sustainability to her students so they can find their own paths to success, inside and outside the classroom.
What colleagues say about Julie Haack...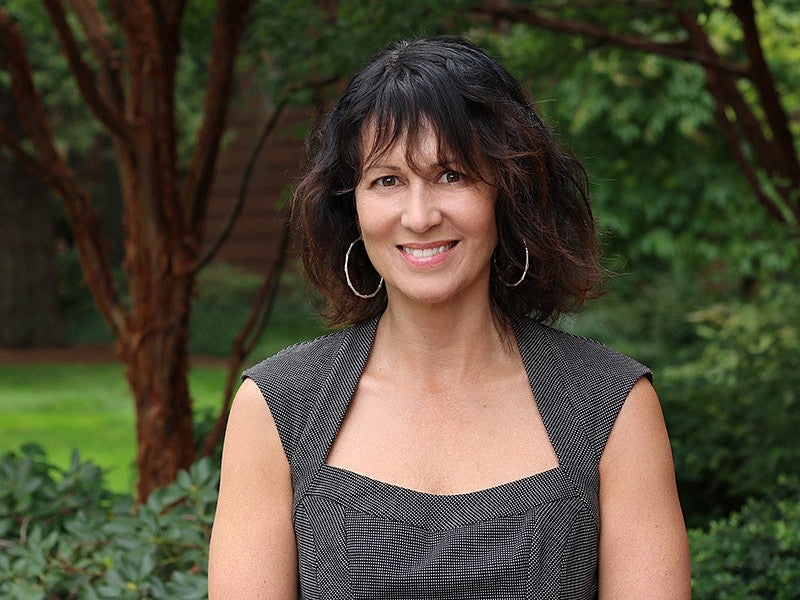 "I am hard-pressed to identify another faculty member who so readily embodies both curricular innovation and a collaborative spirit and whose impact has led to real, measurable innovative gains at the University of Oregon."
—Kate Harmon,
Instructor and Program Manager,
Lundquist College of Business
Mike Urbancic
Senior Instructor I and Co-Director of Undergraduate Studies 
Department of Economics
When Mike Urbancic was finishing up his undergraduate degrees in economics, history, Spanish and mathematics at the University of Arizona, he was faced with the question of what to do next. To help him decide, he went to the office of his favorite economics professor for advice.
However, the professor ended up offering more than just advice. He offered Urbancic a job.
"His response was completely unexpected," Urbancic recalled. "I was totally blindsided. He just looked at me and was like, 'Would you like to work for me?'"
Urbancic accepted a position as a research assistant. The job was only supposed to last for a semester, but it turned into two and a half years during which Urbancic found an avenue to ask deeper questions that spanned disciplines: economics.
"It was a career-defining moment, even though that wasn't clear at the time," he said.
He pursued a PhD in economics and eventually found himself in a full-time instructional position at the University of Oregon. In the nearly seven years Urbancic has been teaching at UO, he estimates he's taught about 7,800 students, many of whom have taken two or three of his courses.
Helping students connect with the topics of his classes has always been a priority for Urbancic. One way he engages students is with iClickers. He was first introduced to the device when he was teaching a summer course as a graduate student at the University of California-Berkeley. The long hours made it challenging to keep students engaged, but Urbancic found the iClicker to be a simple tool to energize the class. Posing questions to the class provided a new way for students to interact with course topics and brought out their natural curiosity to see how their peers answered.
On top of his instructional work, Urbancic has been involved across campus on committees and in service work, including the University Senate, the Committee on Courses, the Undergraduate Council, the Committee for Academic Infrastructure, the Academic Technology Advisory Group, and the Transforming Education by Design Group.
For Urbancic, much of this work connects back to the moment in his former professor's office that set him on his career trajectory.
"We don't know what impact we're going to have on our students either in the classroom, at office hours, or in my role as an advisor," said Urbancic. "We're not sure what opportunities we open up to students that they wouldn't have otherwise thought of or considered."
What colleagues say about Mike Urbancic...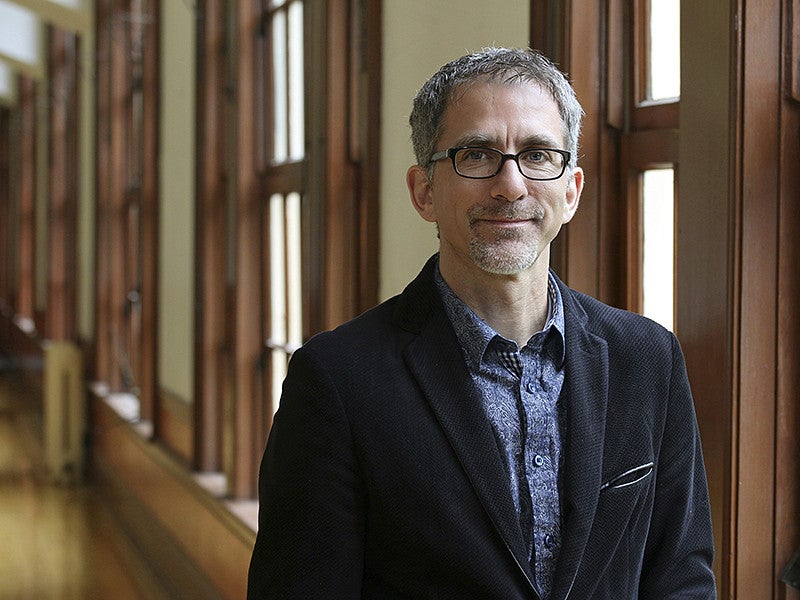 "Mike has not only demonstrated pedagogical and curricular innovation in his courses, but also a selfless and passionate desire to make teaching and education better across campus through his tireless efforts on many university committees and task forces."
—Ron Bramhall,
Associate Vice Provost for Academic Excellence,
Office of the Provost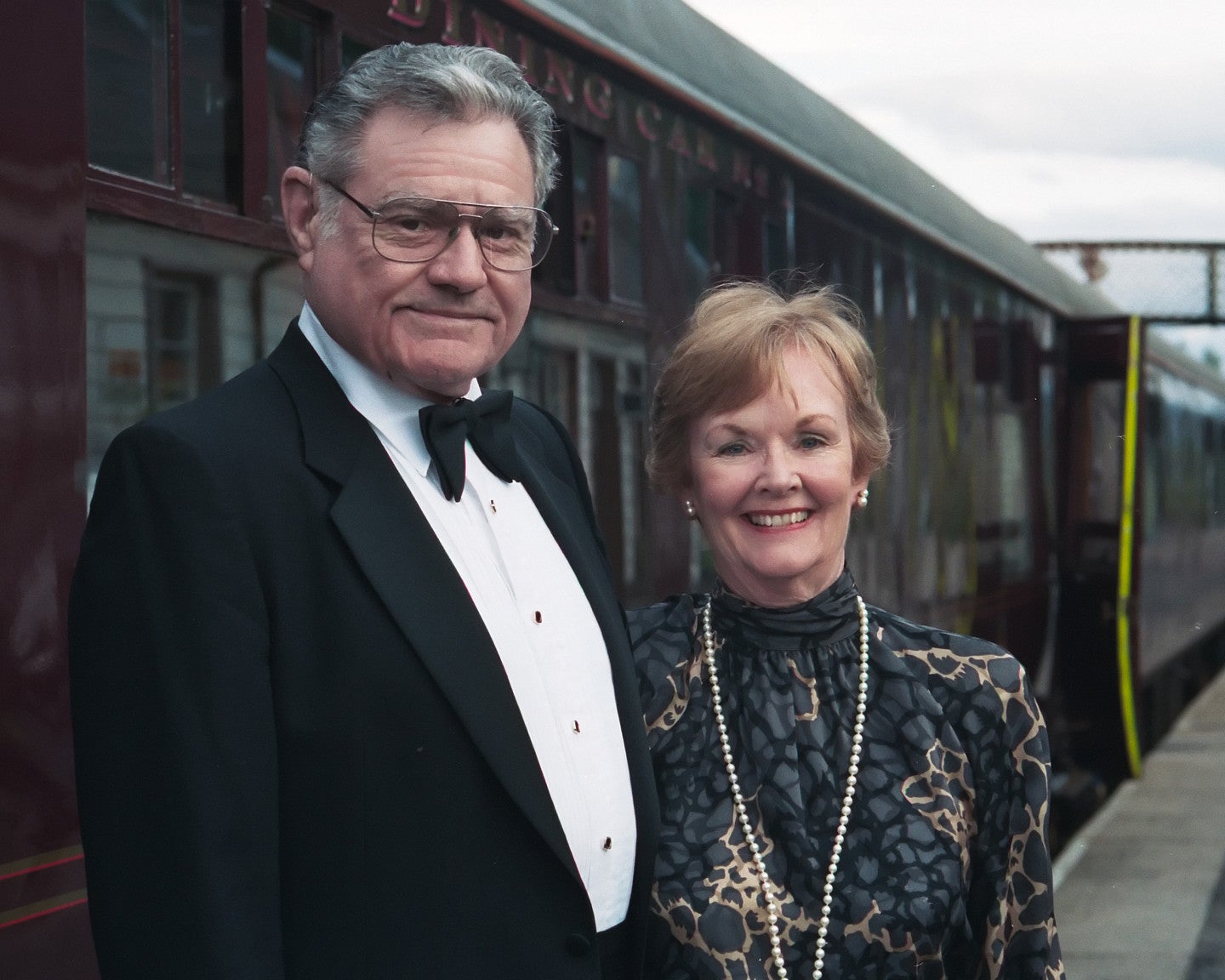 A Legacy of Inspiring Innovative Teaching
Since 1995, donors Carol and Tom Williams have helped UO faculty members create innovative learning programs and life-transforming opportunities through the Williams Fund for Undergraduate Education.