COVID-19 (Coronavirus) Information
As the coronavirus situation continues to develop globally, the UO is actively monitoring updates from the U.S. Centers for Disease Control and Prevention and the World Health Organization. The Office of the Provost and Academic Council are working to support faculty, staff, and students as the situation continues to evolve.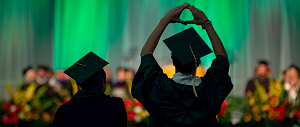 Academic Leadership for Oregon
The Office of the Provost (OtP) is responsible for carrying out the academic mission of the University of Oregon. In doing so, the office works closely with faculty and staff to enhance academic excellence, student success, and the UO's overall academic profile.
Led by Provost Patrick C. Phillips, OtP is a dynamic office that leads and manages a variety of initiatives, processes, and services.
The Office of the Provost is committed to supporting faculty success in a culture of inclusive excellence grounded by the pillars of teaching, leadership, research, and mentorship.
Workshops & Events
There are no upcoming dates or deadlines at this time