September 19, 2018
Dear University of Oregon community members,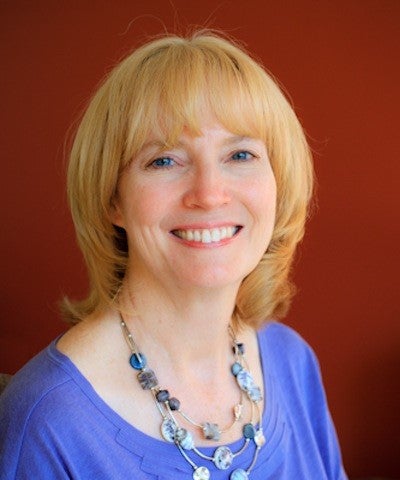 I'm delighted to announce we have hired Carol Gering as the University of Oregon's Associate Vice Provost for Online and Distance Education.
Carol comes to us from the University of Alaska-Fairbanks (UAF) where she has been the Executive Director of eLearning and Distance Education since 2012. She has a vast array of experience partnering with academic schools, colleges, and rural campuses to deliver quality online courses and programs.
She has in-depth administrative experience building upon systems that allow for the growth of online educational opportunities. In her current job, she reports to the UAF provost, and serves on the university Chancellor's cabinet, as well as the Dean's Council and the Provost's Council.
Carol began her career at UAF in 1989, supporting principal investigators to submit funding proposals for the university's Geophysical Institute. She later spent five years at the school's then-Center for Distance Education, working to enhance the computer network system, and later as a web and training coordinator. She became an instructional design team manager for the center before being named its associate director in 2010. Two years later, she became Executive Director of eLearning and Distance Education.
At UAF, she oversees 28 staff positions, including instructional designers, faculty support personnel, student services employees, and an online student recruiter. She has led the charge in designing and refining a revenue model that creates incentives for academic units to develop online programs, grows eLearning programs, and provides an increasing revenue stream for administrative services.
Her accomplishments include doubling the number of online programs at UAF, managing an organizational restructuring, redeveloping revenue models, creating an on-campus service center, and achieving year-over-year growth in programs despite facing budget cuts.
Carol received her master's degree in curriculum and instruction, and her doctorate in online education and psychology, both from UAF.
This is a critical position to our university, and Carol is an excellent choice to help move us in the right direction. She will work to enhance, deliver, and grow our selection of online course offerings, focusing on enhancing student success, leveraging areas of excellence and national prominence, and alleviating infrastructure burdens. She will also help us strengthen the infrastructure for online and distance education by creating partnerships with academic departments. We are also encouraged that she has the skills and experience to help the university develop the infrastructure that would allow students to potentially earn a degree online.
Carol will begin her job on October 29, 2018. Please join me in celebrating this new addition to our University of Oregon team.
Sincerely,
Jayanth Banavar
Provost and Senior Vice President