Aug. 17, 2018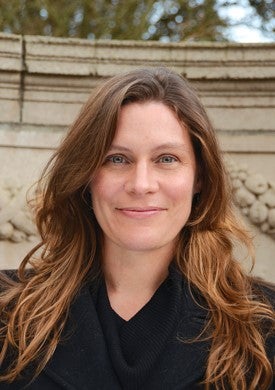 Dear Colleagues,
I am excited to share the news with you that Yvonne Braun, department head and associate professor of Women's, Gender and Sexuality Studies and associate professor of International Studies, has been appointed to a half-time position as Associate Vice Provost for Academic Affairs.
Yvonne started in the position on Aug. 1 and she brings a wealth of knowledge and experience to the table. At the UO, she served as director of the African Studies Program, the director of Graduate Studies for International Studies and as an assistant professor in sociology.
Yvonne received her Ph.D. in anthropology and sociology from the University of California-Irvine. She also received her master's in social relations from UC-Irvine and her studies there earned her a graduate certificate in Women's Studies. She majored in sociology and received her bachelor of arts degree from SUNY-Geneseo.
In her new position, Yvonne will focus on academic program review and faculty success initiatives. She will also serve as the link for the provost's office to several units, including the Center for Latino/a and Latin American Studies and the Labor Education and Research Center. She will continue half time in her research and teaching role at the university.
Originally, the Vice Provost for Academic Affairs position was conceived as a full-time role that would focus on promotion and tenure, as well as program review and other components of faculty success. However, I ultimately splitthe position into two half-time roles to allow faculty members interested in administration to continue working on research and teaching. Vice Provost for Academic Affairs Ellen Herman, a history professor who serves as co-director of the Wayne Morse Center for Law and Politics, fills out the other half of the position.
Please join me in congratulating Yvonne on her new role.
Sincerely,
Jayanth Banavar
Provost and Senior Vice President