2021 Williams Fellowship
Recognizing teachers who are innovative inside and outside the classroom.
Since 1999, the Tom and Carol Williams Fund for Undergraduate Education has been awarding fellowships to exceptional and innovative teachers. Candidates are nominated by their colleagues, with a formal application and several letters of support. Winners get a $5,000 award and a separate $5,000 award is given to support innovative undergraduate learning experiences in the recipient's department.
Williams Fellows embody the spirit of innovation in teaching and learning, but also represent the collaborative ideal of reaching across disciplines and departments to create change and opportunities for students.
The 2020 Williams Fellow recipients are:  Raghuveer Parthasarathy, Donnalyn Pompper, and Leilani Sabzalian.

Meet Our Fellows
Raghuveer
Parthasarathy
College of Arts and Sciences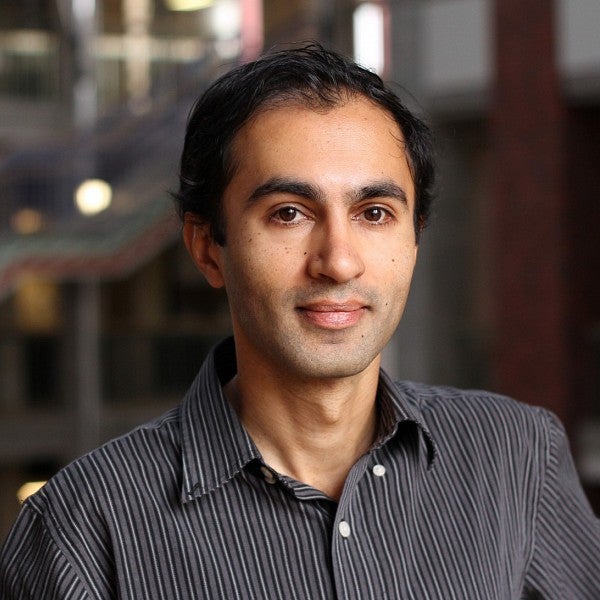 Donnalyn 
Pompper
School of Journalism and Communication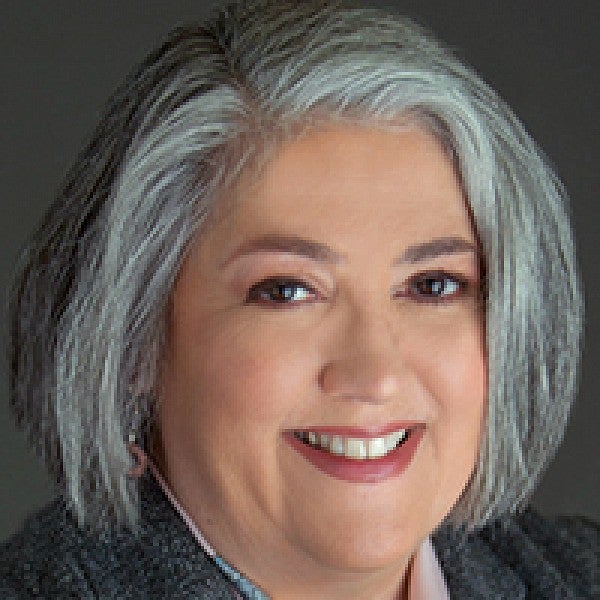 Leilani ​​​​​​
Sabzalian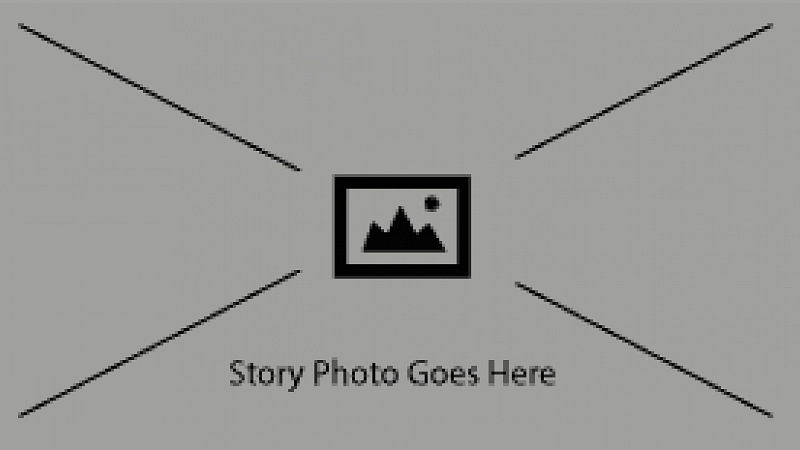 Raghuveer Parthasarathy
From a young age, Raghuveer Parthasarathy was interested in science – as well as art, nature and a multitude of other topics. Even within his wide array of interests, though, Parthasarathy always felt a certain calling to physics. He went to college to further study physics, and after a research fellowship, his teaching career ensued.
Being a professor encompassed Parthasarathy's love for both learning and teaching. "I really liked both the idea of exploring science and physics, but also being in a place where people are learning things and teaching people," he said. "I just always think to myself, being at this university is really, really great, because you can interact with students and teach. I learn a lot from them."
Parthasarathy has been with UO since 2006, and over his 15-year career, he has become involved with programs such as the Summer Academy to Inspire Learning and the Science Literacy Program. His passion for programs that further accessible ways for non-science majors to learn science has been one of his guiding passions throughout his career.
"UO's new teaching standards define good teaching as 'inclusive, engaged and research-informed;' research-informed means both drawing on research about how people learn and inviting students into the culture of inquiry characteristic of a research university. Raghu epitomizes both aspects of research-informed teaching. I love how he links the intellectual moves that matter in his lab to how he approaches classes for novice undergrads." -Lee Rumbarger | Assistant Vice Provost for Teaching Engagement, Office of the Provost, University of Oregon 
When it comes to teaching, Parthasarathy, who teaches Physics 352 and 353: Foundations of Physics II; Physics 171: Physics of Life; and Physics 610: Biophysics, has struck gold using an active learning style.
"Active engagement helps people learn," he said. "We all know from everyday experience we learn something better if we're somehow doing something with it, whether that's applying it to something or even just quizzing yourself or talking to somebody else about it."
Being awarded the Williams Fellowship bolsters Parthasarathy's confidence in his innovative approach to teaching and lesson planning. 
"It's tough when you're experimenting with courses to know if what you're designing is worth the time and effort," he said. "And you do always kind of wonder, am I right, or am I wasting my time? Does anybody care that I'm experimenting in a way? So I'm really thankful for this award."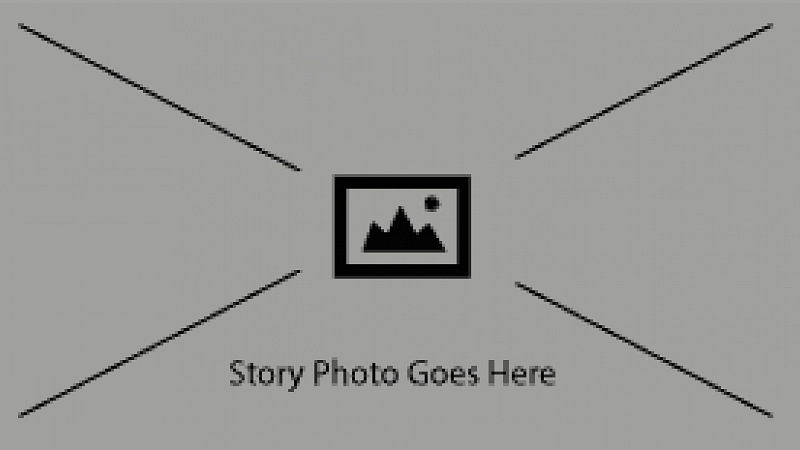 Donnalyn Pompper
Twice a year, Dr. Donnalyn Pompper, accompanied by her three cats, travels 3,000 miles across the U.S. to teach in the School of Journalism and Communication at the University of Oregon.
A full-time professor and endowed chair in public relations with 26 years of teaching experience, Pompper has taught myriad classes. Yet, as a 2021 Williams Fellow, she has been recognized for one of her favorites: J320: Gender, Media and Diversity.
The course is designed to open students' minds to the role media plays in creating societal norms, and Pompper's conversational teaching style aims to nurture two prominent lessons: develop your own opinions, and develop your own critical thinking skills.
"I provide the resources, the theories and the tools of decision-making so that students can build their own little tool bag," Pompper said. "Because those are lifelong skills, and I'm a proponent of teaching students for now, and for the future."
"I was extremely impressed with Donnalyn from the start. It is evident in everything she does that she cares deeply for the success and well-being of her students. Her primary concern was creating an inclusive learning environment that was accessible and made students feel supported."  -Bailey Dobbs | Instructional Designer, UO Online
In 2019, Dr. Pompper took an extra step beyond the classroom to address the challenge of engagement among students as they develop their critical thinking skills. Introducing the One World Symposium, she created a science-fair style conference for students to present their own research and interact with one another's end of term projects.
Pompper then met the challenges of the pandemic head on and built the first online multi-university collaboration, the 2020 One World Symposium. Pompper hosted the virtual convention with over 200 students across five different universities in attendance. Breakout rooms allowed students and faculty from the different campuses to present their media diversity research projects to their peers. From proposal to final reflection, Pompper's "360 learning experience" helped guide students through the process.
"Students who aren't very confident about expressing their opinion among others realize pretty quickly that the classroom experience is a nurturing one, it's not one of being critical of each other," she said.
As a professor, Pompper is often recognized by students for the confidence that she inspires, which is especially important for women and those who identify as BIPOC, she says. "If students are confident in who they are and what they represent, then every person they touch is going to be a better person for having known them," Pompper said. "I'd like to think that I play a small part in that."
The Williams Fellowship honors those who challenge their students, create inclusive environments, innovate the learning process, and create a collaborative learning experience. Pompper wishes to use the Williams Fellow resource to create an interdisciplinary and collaborative program for students, similar to the OWS.
"What I've been able to do, very humbly I say, is create a larger learning experience for students not only at the UO, but at these other universities as well," she said. Pompper hopes to grow this collaborative teaching experience beyond her department, impacting students on an international scale. 
"I'm just overwhelmed at how amazing this kind of recognition is for my school, and the opportunity to be rewarded for the work that I've done," Pompper said.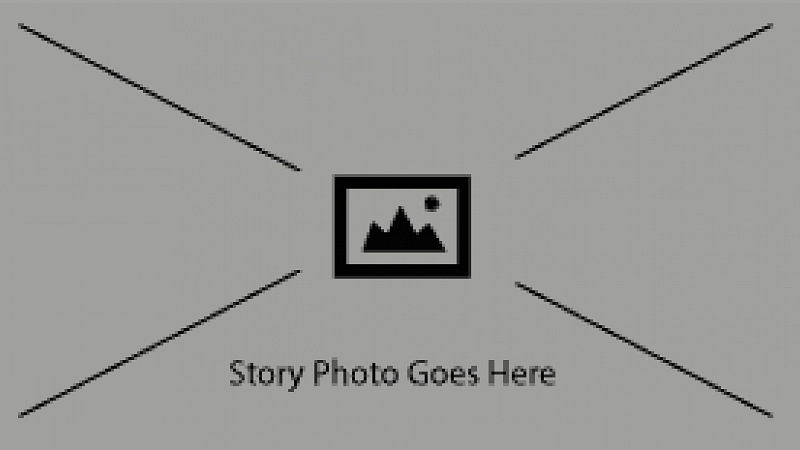 Leilani ​​​​​​Sabzalian
When Leilani Sabzalian was studying K-12 education as an Indigenous undergraduate student at UO, she felt that questions relevant to her community and her commitments to justice weren't addressed in the program. "That planted a seed for me to think about working with future teachers," Sabzalian said. 
By the time she entered UO's philosophy PhD program, she had one young child and another on the way. "I honestly never thought I'd finish, let alone become a professor," she said. 
Now, she credits her accomplishments as an assistant professor of indigenous studies in education to support of family and friends who helped her complete the program. In fact, Sabzalian has dedicated this Williams Fellowship award to one of her mentors, Ms. Lyllye Parker, a former academic advisor at UO (and the namesake of its Black Cultural Center) who helped Sabzalian on the path to becoming a teacher.
Ever grateful for her own supportive community, Sabzalian is now focused on supporting future teachers, especially future Native teachers who will go on to teach in tribal communities. She does this through UO's Sapsik'wałá Teacher Education Program, which she codirects and is run in partnership with the nine federally recognized Tribal nations in Oregon. 
"Dr. Sabzalian has extensive connections with the Indigenous, Race and Ethnic Studies program in the College of Arts and Sciences. As one of a few tenure-track Indigenous faculty, she engages in emotional and practical support for student across campus. This is the kind of labor we know falls on the shoulders of faculty of color but is rarely documented."  -Jenefer Husman | Head of Department of Education Studies 
"I feel immense gratitude and a profound sense of responsibility for my role now as an Indigenous professor, particularly given that we make up less than one percent of faculty," she said. 
Regardless of who and where her students will teach, Sabzalian's emphasis in pedagogy is around decolonizing knowledge through a learning process she describes as transformative, healing and joyful. 
Relationships are also at the heart of Sabzalian's teaching. She encourages students to build meaningful connections, not only to the material, but also to their peers, their students and the cultures, communities and places where they live and teach. 
"I hope that all of the students I work with recognize that their presence on Indigenous homelands means they have a responsibility to dismantle systems that harm Indigenous peoples and work toward a future in which Indigenous peoples thrive," Sabzalian said.