Program Facilitators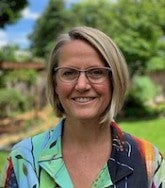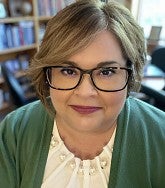 UO Leadership Academy Participants 2019, 2020, 2021
Looking to connect with one of the program participants? This spreadsheet includes participants from the last three years sortable by cohort year, unit and role on campus. 
Acknowledgements
The UO Leadership Academy was designed by Program Coordinators Sierra Dawson, Jennifer Espinola, and Chris Esparza. The first cohort met during the 2018-19 academic year, and Dr. Idahlynn Karre was hired to serve as the program facilitator. Dr. Karre utilized curriculum she had developed from working with other university leadership programs. Jennifer Espinola, Sierra Dawson, and Chris Esparza participated in the original cohort of the program, with a plan to take over as facilitators during the 2019-20 academic year.
Together, the trio coordinated and facilitated the 2019-20 and 2020-21 cohorts building upon, modifying, and refining Dr. Karre's original curriculum to best suit the UO context and the particular moment in time. In September 2021, Chris Esparza departed the UO to serve as the Vice President for Leadership & Culture at Koppett. He left a lasting legacy as a coordinator, developer, and facilitator of the program.
Sierra and Jennifer continue to coordinate and facilitate the program and acknowledge, with deep gratitude, the curricular insights, knowledge, and experiences that Idahlynn and Chris contributed to the program's formation.