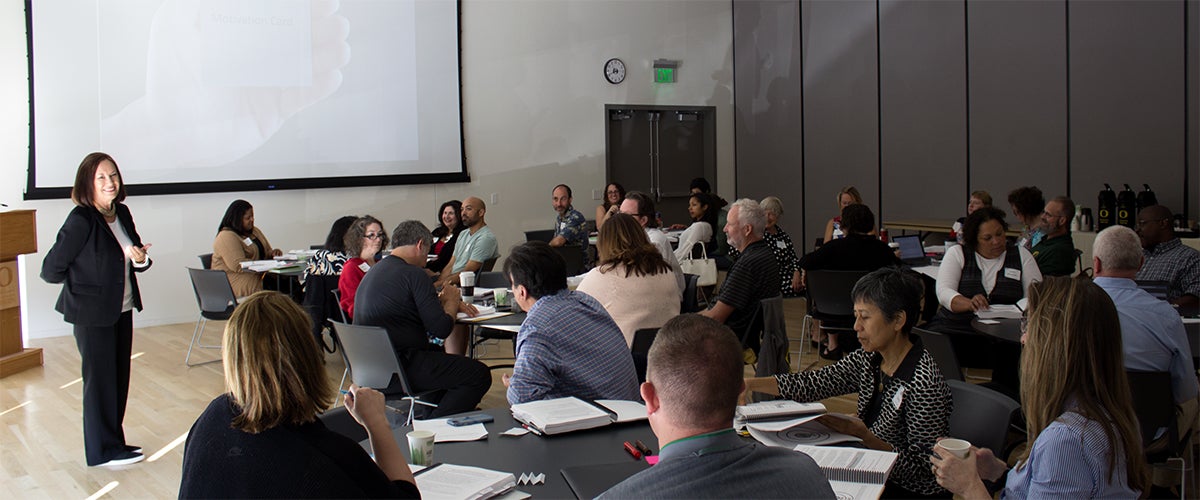 The UO Leadership Academy is a leadership development program for administrative and academic leaders at the UO including OAs and faculty.
The academy affirms the university's commitment to diversity and equity, and intends to support the development of administrators and faculty who can participate effectively in a global society. In addition, the program is designed to expand the pipeline of diverse and talented administrative and academic leaders at the UO.
The program operates under the belief that the integration of diverse backgrounds, identity characteristics, beliefs, and experiences is valuable to enhancing group effectiveness and learning.
A diverse group of 30 participants, made up of mid- and senior-level changemakers, will be selected to participate in each year's cohort through a competitive application process.
Questions about the UO Leadership Academy may be directed to leadershipacademy@uoregon.edu.
---
 "A leader is not necessarily a person who holds some formal position of leadership or who is perceived as a leader by others. Rather, a leader is one who is able to affect positive change for the betterment of others, the community, and society. All people, in other words, are potential leaders."
— Higher Education Research Institute
What our previous members are saying...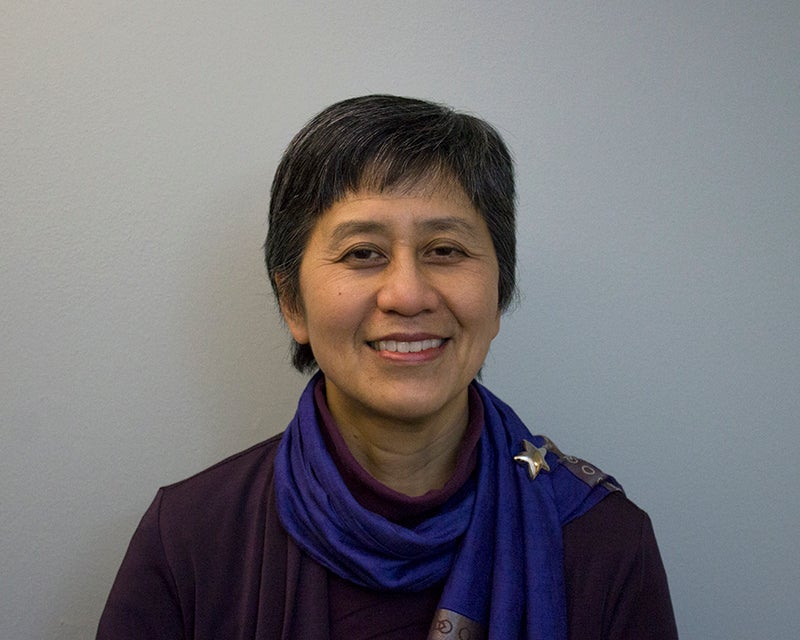 "I have enjoyed this unusual blend of leadership skill-building, self-actualization, and networking. The workshops reinforce research-based concepts through hands-on activities about applying them locally. Brainstorming with peers who play varied roles across the university has been especially valuable."
— Nancy Cheng, College of Design
"You can't transform the culture with a seminar or video or survey instrument. But we have a chance if we spend an academic year getting to know and appreciate one another. This program will build important and lasting connections between leaders from all levels in the organization."
— Mark McCulloch, Business Affairs Office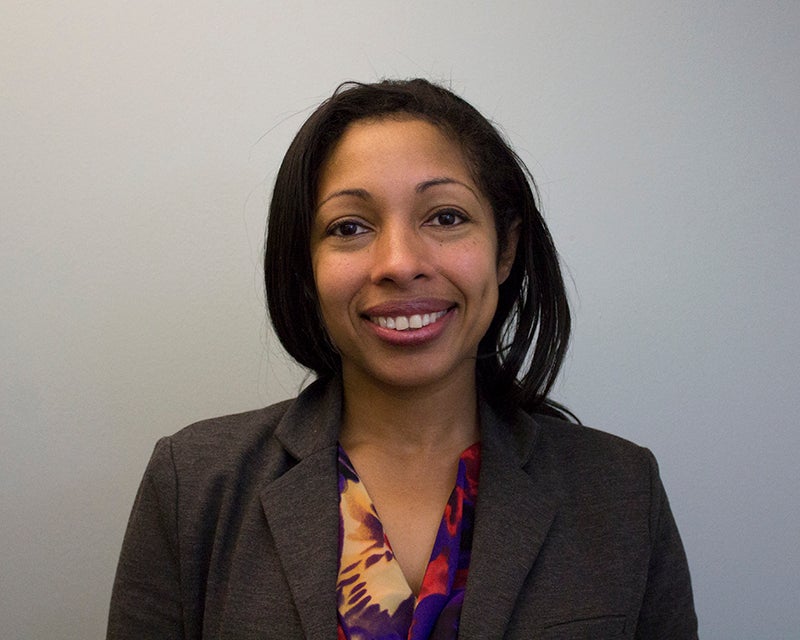 "The Leadership Academy has helped me learn a lot about myself and how I work with others. I better understand my leadership style and how to capitalize on my strengths. The sessions have allowed me to connect with campus leaders, and I've learned how I can ensure more collaborations in the future."
— Jessica Price, Office of General Counsel