The Williams Fellowships recognize teachers who are innovative inside and outside the classroom. Recipients demonstrate an extraordinary commitment to undergraduate education by challenging their students academically, creating an engaged and inclusive learning environment, investing in their own professional development, striving to improve the learning process through innovation, and fostering collaboration. 
What does it mean for you to receive this award?
The Williams Fellowship will unlock new opportunities by helping me as an Instructor to increase student access to opportunities across departments and into the greater community.
What key aspects of your teaching would you like to highlight?
As an educator, I want to help my students hurdle past their own barriers of what they thought possible. For some this means re-evaluating math and logic to create expressive projects through computer programming. For others, it means seeing their art works presented in very public places outside of the University, to highlight the cultural value they bring to wider audiences.
What resources, opportunities, or connections with colleagues helped you grow and change in your teaching career?
I have felt lucky to have a supportive mentor and colleague throughout my career at the U of O. I also have seen an increasing set of opportunities for non-tenure track faculty within the institution. This includes funding opportunities and awards, support for pedagogy through TEP, and new initiatives to strengthen priorities within colleges. Everyone benefits from a holisitically supported faculty and staff.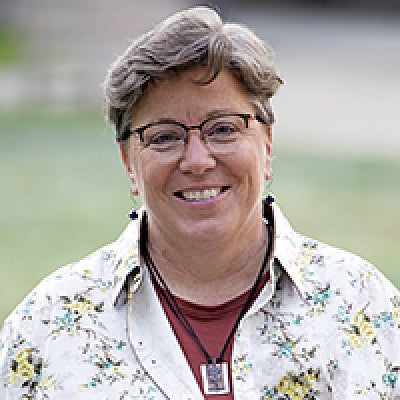 What does it mean for you to receive this award?
It is an honor to be selected by my peers to continue to develop engaging and inclusive instructional design for UO undergraduates.
In my work as an academic program director I am aware of the unique and outstanding instructional commitments of many of my UO colleagues. I am inspired when I learn about the instructional efforts of faculty to engage undergraduate students in authentic and personal learning experiences related to an array of subject areas. To be selected for the particular innovations I bring to the classroom is humbling and affirming.
And the associated funds will allow me to expand upon the work to connect undergraduates with graduate students in a partnership that I believe will be highly beneficial to both groups. To put it simply, I am humbled and I am grateful for the opportunity to grow.
What key aspects of your teaching would you like to highlight?
Critical Thinking and Social Action: Undergraduate students in my classroom are deeply challenged by reading, research, and field experience demands that require them to investigate their personal taken for granted democratic beliefs about the classroom, about public education, and about the limitations of any form of culturally responsive teaching that does not simultaneously break the bounds of existing solely in books and in the classroom. Students are expected to engage with peers, with family, and with community members they do not know about topics of inequality in education. These engagements offer them a social text for the literature we address in the courses. A decade of student field notes on this aspect of the instruction indicates how challenging this is for students and how powerful their personal experiences are to their learning.
What resources, opportunities, or connections with colleagues helped you grow and change in your teaching career?
Collective Knowledge: As a scholar and as a teacher I operate from a belief that knowledge is produced and exists in community. Therefore, I reply upon instructional partnerships, community partnerships, and a learning partnership with my students to continue to learn and grow myself as a teacher. This has looked like co-teaching courses with colleagues. It has also taken shape through instructional collaborations with UO partners and with external organizations.
UO Learning Partnerships: At the university level I engage in learning partnerships by establishing teaching collaborations within my degree program. I also both teach and learn through shared projects with the UO Teaching Engagement Program.
Beyond UO Learning Partnerships: I have also invested a good deal of time to both learning and instructional work in partnership with Trauma Healing Center. This work has deepened my learning about resiliency in the classroom as well as about the impacts of trauma on learning.
And I am in my 10th year as an instructor for the National Welcoming Schools organization. In this organization I receive monthly trainings and engage with a national team of teacher trainers who are consistently working to develop more inclusive and engaging pedagogy.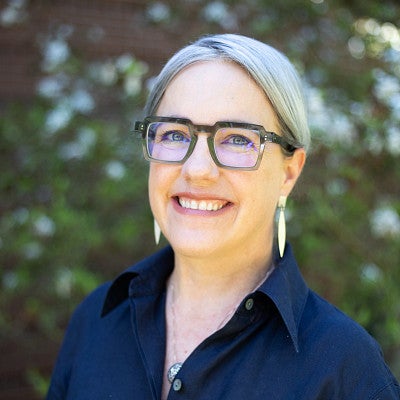 What does it mean for you to receive this award?
It's nice to be recognized this way because it affirms that I must be doing something right for our students. There are a lot of amazing teachers on our campus. I appreciate how this award focuses on those of us who are devoted to innovative pedagogical processes and interdisciplinary collaboration.
What key aspects of your teaching would you like to highlight?
I'm a big fan of blending declarative learning (learning specific content about a particular topic) with procedural learning (gaining practical knowledge and skills related to the topic). For example, in my "Attention and Perception in Art" course, I incorporate contemplative photography projects designed to test how perception works first-hand and to encourage students to recognize their perceptual biases in everyday life. In my introductory course on the "Art and Science of Human Flourishing," we explore historical and contemporary approaches to flourishing across cultures and in various disciplines, but we also practice a range of these techniques (such as mindfulness) as part of the course itself.
What resources, opportunities, or connections with colleagues helped you grow and change in your teaching career?
There's so many! My colleagues in the College of Design and, more recently, in the Clark Honors College, have been great collaborators. The Oregon Humanities Center has been instrumental in supporting the development of two new interdisciplinary courses: "Global Contemporary Art and the Venice Biennale" and "Body Politic and the Art of Perception." I've had terrific experiences working with GEO and leading UO programs in London and Siena. The Jordan Schnitzer Museum of Art is another wonderful resource. I'm somewhat addicted to teaching workshops and have really enjoyed working with the great people in the teaching engagement program, UO online, technology services, and the libraries.