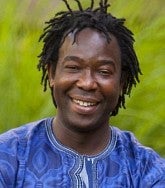 Cross-cultural Conversation and Connections through Dance 
Instructor:  Habib Iddrisu
Funded amount: $16,780
To enhance the recently updated DAN 436: Dema Performing Ensemble, ethnomusicology classes, and the newly developed Bachelors of Fine Arts in dance, this project will focus on one-on-one recorded interviews of selected Ghanaian dance practitioners whose work bridges self and community, tradition and modernity, and cross-cultural dialogues on relevant contemporary issues that intellectually-curious undergraduate students will find to be of interest and beneficial. A video archive of these interviews will be developed and made available to students enrolled in Professor Iddrisu's classes and to faculty colleagues within the School of Music and Dance, African Studies, Black Studies, and Folklore and Public Culture. 
Data as Metamorphosis Workshop and Lecture Series 
Instructor: Hiba Ali
Funded amount: $17,200
The Data as Metamorphosis Workshop and Lecture series will feature artist and scholars' lectures by Aysha Khan, Kameelah Janan Rasheed, Kishonna L. Gray, Lisa Nakamura and Sarah T. Hamid with workshops by Neema Githere and Data Network Sanctuary Collective. This workshop and lecture series will feature scholars and artists who are linked by their critical analysis of data in the field of digital art. In addition, three artists and scholars will be invited to revisit the course to provide feedback during in-class critiques. Facilitated through the Art and Technology program, the lecture series will be featured in ARTD 360 Digital Imaging and Feminist Seminar courses that include both graduates and undergrads to create greater crosspollination amongst students at different levels. For the final project, all undergraduate and graduate students from both ARTD 360 Digital Imaging and Feminist Seminar courses will be invited to digitally install their work in a group exhibition that will take place in Mozilla Hubs, a 3D interactive platform, where panels and workshops will take place to announce the opening of the digital exhibition.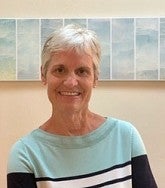 On-ramp to Research 
Instructor: Kathleen Freeman
Funded amount: $6,371.20
On-ramp to Research looks to develop a template for providing departmental level support for students who are interested in participating in research in their majors, with a focus on the natural sciences. All students will benefit from an explicit support structure for undergraduate research, and in particular, students who would not know where to start or how to continue on their own. Departments and faculty will also benefit from increased clarity about how to support undergraduate research experiences and available resources..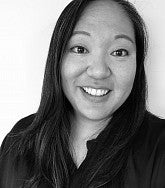 Culturally-Responsive Pedagogy Training for Faculty and GEs of the Composition Program 
Collaborators: Mike Copperman, tia north, and Nick Recktenwald
Funded amount: $33,618.82
This program will sustain the Culturally-Responsive Teaching Fellows positions which were created last year to support teaching practices and resources that are culturally responsive, anti-racist, and anti-oppressive. These positions support the Composition Program's first-year writing sequence (WR 121,122/3) requirement, to better serve all students and faculty, but especially those who are Black, Indigenous, and People of Color. Training in culturally-responsive teaching practices involves asking instructors to reflect on their own identity, power, and privilege and take active responsibility for how that informs their teaching. It also provides teachers with guidance on how to review materials like selected readings, class materials, and assessment tools through anti-racist and anti-oppressive lenses, helping to ensure that Whiteness is not being implicitly prioritized or rewarded. The project is not focused on the immediate development of a new course, however, it is intended to result in widespread changes in teaching practices, which may ultimately result in change to the program's curriculum.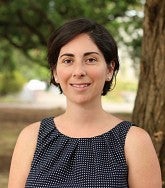 Experiential Liberal Arts: Malaria, Technology, and Africa (in Eugene) 
Instructor: Melissa Graboyes
Funded amount: $11,330
This course will provide interdisciplinary and experiential learning opportunities for incoming freshmen in the Clark Honors College by having students explore a question from a liberal arts perspective and through an integration of the natural and social sciences. As part of this experiential learning, funding will go towards the building of a device to capture mosquitoes for further studying. In CHC 101, students will consider malaria and its corresponding technologies in Africa from many different disciplines and perspectives, and recognize how these different approaches contribute to a more complex and accurate understanding of a challenging disease. While the topic of the class is malaria, the subject serves as an entry point into a bigger set of questions with broader implications about health and disease that are relevant not just to Africa, but also to thinking about health disparities, inequities, and access globally. By the end of the term, students are expected to understand that studying any disease can be a lens into many other important questions that societies grapple with.
Enhancing Global Perspectives through Exploring Sustainable Cities and Landscapes across the Pacific Rim 
Collaborators: Yekang Ko and Yizhao Yang
Funded amount: $16,140
This project draws from the Sustainable Cities and Landscapes webinar series and transforms its content into a core undergraduate course featuring pre-recorded lectures and in-person discussion and activities. The new course will offer undergraduate students the opportunity to explore key areas of urban sustainability and various place-based solutions for sustainable cities and landscapes across the Pacific Rim. With the prevalence of climate emergencies, systematic racism, and inequity across the US, it is increasingly important to enhance global perspectives, understand other cultures, and increase awareness of climate actions around global communities. This hybrid core education course will maximize the impact for undergraduate learning by maintaining active engagement in class and offering relevant local and international extracurricular activities.