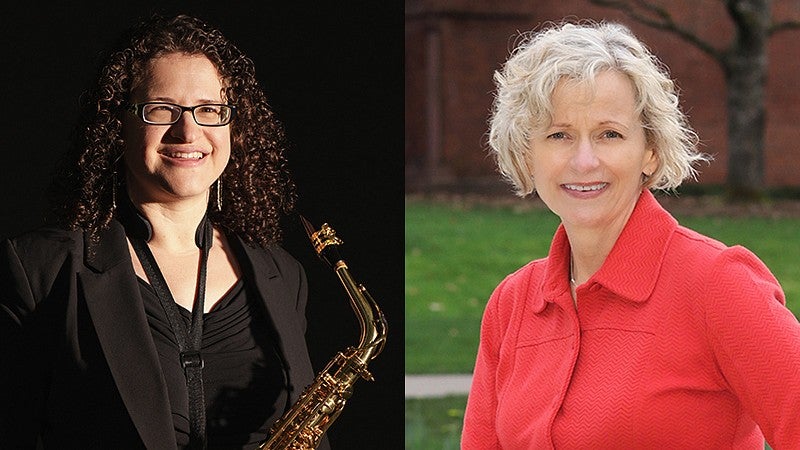 The 2020 Philip H. Knight Chairs
Knight Chairs and Professorships began in 1996 after a $15 million gift from Penny and Phil Knight. Today, the appointees number 15, after three terms ended on July 1 and two new ones began. Professor of Saxophone Idit Shner and Professor of Marketing Bettina Cornwell have become the two newest Philip H. Knight Chair appointees for 2020, the University of Oregon announced June 22.
The six-year Knight appointment is not only an honorary title; it comes with a $25,000 annual research stipend, as well as a salary bump. Selected by the provost, the endowments serve to attract and retain high-caliber faculty like these two women.
"The Knight Chair honors what I believe to be the defining ideal for the University of Oregon — the joint pursuit of excellence in both teaching and research — and is an opportunity for all of us to celebrate this ideal," said Patrick Phillips, provost and senior vice president, in his offer letter.