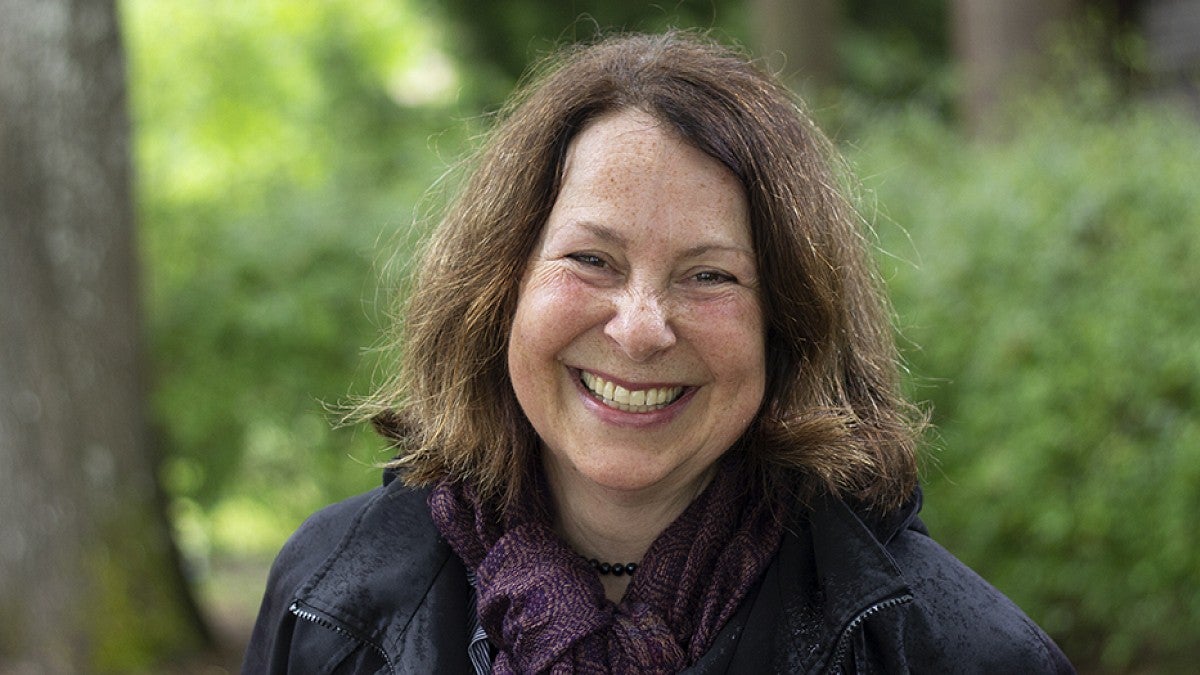 Trish Pashby
Herman Award for Specialized Pedagogy in International Student Education
Senior Instructor II, American English Institute
---
Inclusive, engaged, research-led
"This award represents acknowledgment from my colleagues and others on campus that our teaching is important. So many UO faculty deserve this, so I feel very appreciative and lucky to be selected."
---
The start of a journey
"As an undergraduate English major, I took a phonology course my senior year from psycholinguist Thomas Scovel, who had recently returned from teaching in Thailand. By the end of that course, I had decided to get an MA in teaching English and head to Thailand as soon as I graduated, which I did."
---
---
Classes with Pashby
GRST 631/632
Graduate & Scholarly Writing
LT 428/528
Teaching Culture & Literature
LT 441/541
Teaching English Pronunciation
---
An interesting profession
"For me, teaching is always challenging and inspiring, which makes it such an interesting profession. Students will impress, surprise, and sometimes frustrate you; teachers must find ways to evolve in order to keep up."
---
Changed through travel
"My teaching career has brought me to many interesting places in the world, each of which changes me and makes life so much brighter. Recently, I've had the great fortune to travel to Pakistan on three trips to Gilgit with the UO-Karakorum University Partnership (funded by U.S. State Department), and I spent last December in Lahore training teachers through a grant from the American Institute of Pakistan Studies."