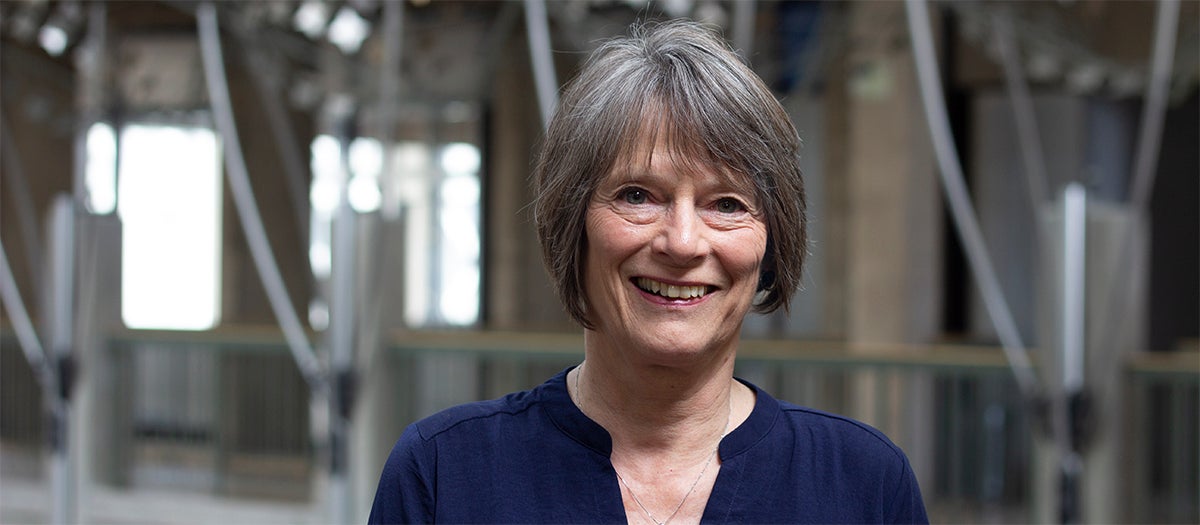 ---
Inclusive, engaged, research-led
"I have worked hard to learn and grow as a teacher, and receiving this award has been very affirming. I also feel so very honored to be recognized by my colleagues and students."
---
Sharing scientific wonders
"I did not initially set out to be a teacher. But on the way to becoming a research scientist, I realized I had a passion not only for chemistry but also for sharing my excitement about the discipline and the wonders of the sub-microscopic world with others. At that point, I realized my true calling was in the field of education, and particularly higher education."
---
---
Classes with Exton
CH 222/223
General Chemistry
CH 228/229
General Chemistry Lab
---
It's always about the students
"I once had a student who suffered a ruptured appendix and contacted me from the hospital where she was receiving IV antibiotics for 10 days. I had planned to send materials to her in the hospital —pre-internet. But to my amazement, she arranged with the nurses to give her a fanny pack containing her IV meds and a pump and she showed up in class with an intact IV line because she didn't want to miss any material. Another student, only 18, was going blind due to complications from diabetes. She attended class every day to listen while her mother took notes. These students, and many others, with their extraordinary motivation, made it clear to me that I could never give anything less than my all in my teaching."
---
Inspired by the young adults
"I have had over 25 years of freshmen pass through my courses, each group a little different than the previous. When I find myself feeling old and jaded, they provide me with fresh perspectives on the world and optimism for the future. Facts and knowledge are growing exponentially, and I can never begin to teach it all. But I hope to provide them with the tools to comprehend new innovations, technological changes, and environmental challenges."