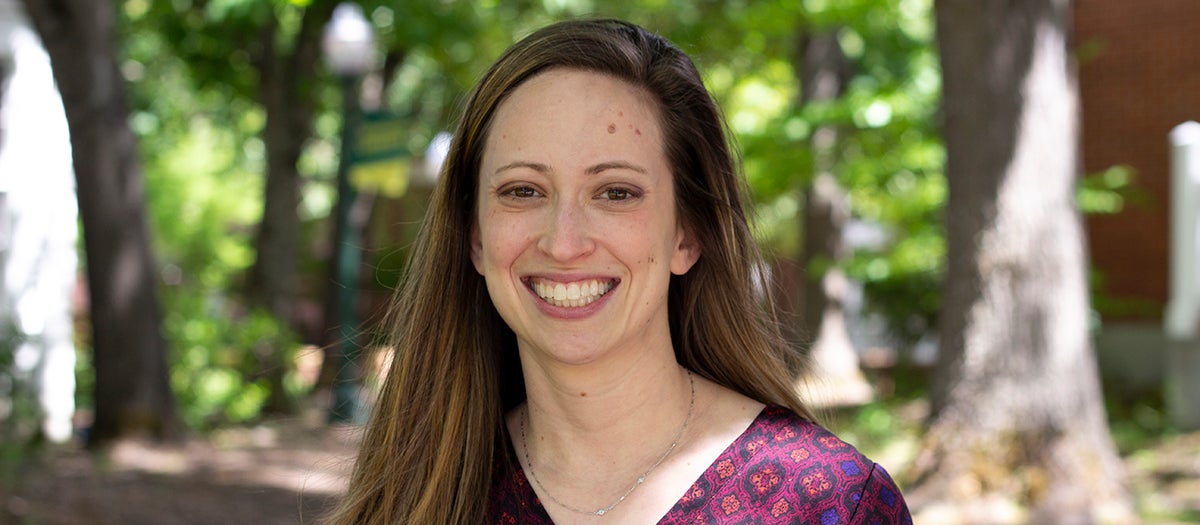 ---
Inclusive, engaged, research-led
"Receiving this award is truly an honor. I am passionate about training all of my students to be critical thinkers and, for my graduate students, to be evidence-based practitioners. To be recognized for excellence in teaching and to hear how much my students appreciate me and appreciate me pushing them to grow is simply awesome."
---
Teaching & research
"The combination of doing research that could fundamentally improve the services clinicians could provide and simultaneously training students to be those clinicians providing those services pulled me back to school to pursue my PhD. While research creates and validates new treatments and evaluation protocols, for the value of these services to be heard, we must continue to train new clinicians to implement them."
---
---
Classes with Shune
CDS 642
Acquired Communication Disorders
CDS 649
Feeding and Swallowing Disorders
CDS 656
Voice Science and Disorders
CDS 660
Motor Speech Disorders
---
Preparing the next clinicians 
"I happened to run into one of our graduate students right before she was set to begin her medical externship. As she was very nervous to get started, we spent some time talking about what she might expect for this experience. I told her she really did know more than she thought she did. A few weeks later, she emailed me to say: "you were right." She then proceeded to list out how each activity assigned in my classes directly led to a clinical success in her externship. Moments like this reaffirm my desire to be a teacher and train our next generation of speech-language pathologists."
---
Inspired by her patients
"My inspiration for most of my academic career – from the classes I teach to the topics I research and the service activities I participate in – stems from my patients. I constantly strive to improve the lives of individuals with swallowing and communication disorders, particularly older adults. I am always amazed at the openness and vulnerability of many of these individuals and the appreciation they have for what we do."