How Tykeson Hall came to be
Several years before the concrete foundations for Willie and Donald Tykeson Hall were poured, and long before the integrated academic and career advising model Tykeson Hall now embraces came into focus, some visionary faculty, staff, and administrators at the University of Oregon were beginning to imagine ways to enhance student success and showcase the value of a liberal arts education.
Universities are fertile grounds for all manner of new and innovative ideas to spring up and grow. A new building embodies this.
In 2013, UO Senate President, geography professor, Duck parent, and dreamer W. Andrew Marcus planted a seedling that would one day produce Tykeson Hall. Participating in planning discussions concerning a proposed John E. Jaqua Center for Student Athletes, Marcus was impressed by the building's concept and the resources it intended to provide to student-athletes. Could similar forms of advising and support be expanded, he wondered, to serve all UO students?
The idea branched out, imagined as a building devoted to languages, other times as a building that would serve as a home for the College of Arts and Sciences (CAS). As Marcus tells the story from the time when he was interim dean of CAS, he told the college's development director about his dream to enhance advising.
This, Marcus thought, would entail both academic advising aimed at helping students find their ways to meaningful majors by exploring a liberal arts education and career advising that put students in touch with resources that would encourage them to think about the career paths where their majors led them. This task had become more urgent in the years after the  economic crisis that began in 2008.
Marcus, his leadership team, CAS Development, the University Career Center, and the CAS Advisory Board began a lively, campuswide process of imagining an innovative form of advising that would meet students where they were, and provide the kind of academic guidance and career preparation for which our students hungered.
In 2014, CAS entered into another partnership that sustained this vision when Donald Tykeson and his wife, Willie, made a lead gift of $10 million that launched the new university hub that now bears their names.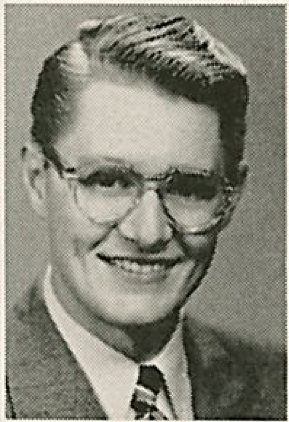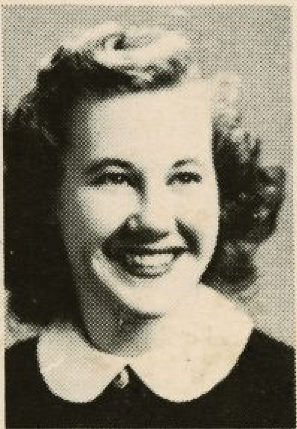 Don and Willie Tykeson met on a blind date as UO students, in the late 1940s.
The Tykeson family has long been known for its philanthropy, which has focused on education, health care, and the arts. Willie and Donald Tykeson have a long history with the university. They met at UO on a blind date in the late 1940s. He earned a business degree at UO in 1951, they raised a family, and Donald became a broadcast media innovator. He built a national broadcast and cable TV enterprise by transforming Bend Cable into a telecommunications powerhouse.
The Tykesons had already helped with a variety of gifts to UO designed to improve the student experience. When Marcus described to them his idea for a building dedicated to student success, the Tykesons were immediately on board.
Willie and Donald had lived through many social and technological changes themselves, and they were impressed that the building would be centered on resources to prepare students for a rapidly changing world, helping them succeed in constantly evolving workplaces through a liberal arts education. "This concept for student success captivated them," said the couple's daughter, Amy Tykeson.
Their $10 million gift allowed the UO to secure a state match of $17 million.
In order to support integrated academic and career advising, Tykeson Hall had to be designed in such a way as to create a built environment open and welcoming enough to facilitate the successful collaboration of academic and career advisors, advisors and faculty members, and students.
This undertaking was led by the CAS deans and guided by Cathy Soutar, the CAS director of planning and facilities. The process of learning, imagining, and decision-making unfolded over four years in consultation with architects, designers, and campus partners. Faculty, staff, students and a range of key units across campus also were consulted.
Until 2018, Willie and Donald Tykeson Hall had largely been envisioned as a resource serving students in CAS. But in 2018, in keeping with Marcus' original vision of a building devoted to all students, UO President Michael Schill recognized the vision and value of the integrated academic and career advising model that was being developed in Tykeson Hall.
President Schill committed additional resources to Tykeson Hall advising in the shape of 23 new advising positions, a significant investment in student success at UO that has paved the way for new collaborations and partnerships among CAS, the Division of Undergraduate Education and Student Success, and the University Career Center.
As the building grew above its foundations on 13th Avenue in the heart of the campus, so too did the partnerships within Tykeson Hall take shape—through hours of conversations with faculty, administrators, staff, and students.
While Vice Provost for Undergraduate Education and Student Success Doneka Scott worked on plans for the flight paths to help organize students into thematic clusters of majors, Assistant Vice Provost for Advising Kimberly Johnson embarked on a months-long process of hiring a director for Tykeson Hall College and Career Advising.
Johnson also led the process to hire an assistant director for the building, six flight path coordinators, and a number of new advisors. Kate Werdebaugh, the senior associate director of the University Career Center, and Kathie Stanley, associate vice president and chief of staff of the Division of Student Life, similarly initiated hiring to support their activities in Tykeson Hall, including hiring a new Career Center director.
Faculty members and staff from throughout the university pitched in to help create materials and systems to support the new ways of advising at Tykeson Hall and across campus.
From a daydream about six years ago, Willie and Donald Tykeson Hall has grown into 64,000 square feet of inspired and inspiring space. The light-filled, state-of-the-art building, boasting original artwork on every floor and a magnificent five-story sculpture in the main stairwell, will serve as a beacon to students who want to learn and succeed, and Tykeson Hall will remain a visible reminder of UO's commitment to student success.