Jayanth Banavar
Provost and Senior Vice President
(541) 346-3186
provost@uoregon.edu
Jayanth R. Banavar is the provost and senior vice president of the University of Oregon. He began serving as provost on July 1, 2017. A distinguished physicist, Jayanth served as University of Maryland's dean of the College of Computer Mathematical and Natural Sciences (2011-2017). Prior to his deanship, Jayanth led the Department of Physics at Pennsylvania State University for 12 years. Jayanth received a bachelor of science with honors and a master of science in physics from Bangalore University and a PhD in physics from the University of Pittsburgh.
---
Linda Adkins
Executive Assistant
(541) 346-2831
adkinsl@uoregon.edu
Linda Adkins provides executive support for the Office of the Provost and Academic Affairs. Linda manages meetings and events facilitated by these executives and assists with committee efforts. Linda staffs the program review process, the Distinguished Teaching Awards Committee, and the Williams Council. She has been at the university since 2003, having previously worked in Office of the Vice President for Finance and Administration and Sponsored Projects Services.
---
Douglas Blandy
Senior Vice Provost for Academic Affairs
(541) 346-3029
dblandy@uoregon.edu
In his position as senior vice provost, Doug Blandy is involved with tenure-related faculty matters including promotion and tenure, academic policies, and academic extension, among others. He is past associate dean for academic affairs in the School of Architecture and Allied Arts, and director of the Arts and Administration Program. Doug's research addresses art educational experiences in community-based settings that meet the needs of all students within a life-long learning context.
---
Ron Bramhall
Associate Vice Provost for Academic Excellence
(541) 346-3028
rcb@uoregon.edu
Ron Bramhall leads efforts to align curriculum review and revitalization, academic policies, and departmental practices to help achieve the institution's goals related to student success and the student educational experience. Prior to his work in the Office of the Provost and Academic Affairs, Ron served on the management faculty in the Lundquist College of Business for 14 years where he taught business leadership and communication, and the legal environment of business, and directed the business honors program for 5 years. During that time, Ron was on university curriculum and presidential advisory committees, and was on the United Academics bargaining team that negotiated the first faculty collective bargaining agreement. 
---
Sierra Dawson
Assistant Vice Provost for Academic Affairs
(541) 346-6836
sdawson@uoregon.edu
Sierra Dawson's work focuses on UO's teaching and learning culture including program review and assessment; faculty recognition, training, and development; and senate task forces on the evaluation of teaching and core education. Sierra joined the university in 2003 as instructional faculty in the Department of Human Physiology, where she continues to teach pedagogy-orientated seminars for both graduate and undergraduate students. Sierra's expertise lies in the scholarship of teaching and learning, and she regularly presents at regional and national conferences on topics related to large class teaching, inclusive teaching, and peer review of teaching.
---
Mariann Hyland
Assistant Vice Provost for Academic Affairs
(541) 346-8811
hylandm@uoregon.edu
Mariann Hyland's responsibilities primarily focus on faculty personnel issues. She is the chief Office of the Provost and Academic Affairs liaison with United Academics and HR's Office of Labor and Employee Relations. Additionally, Mariann is involved with academic policy review, development, and communications. Mariann came to the university from the Oregon State Bar, where she was director of diversity and inclusion. Previously she served in leadership roles at Oregon Health & Science University and Chemeketa Community College. Mariann holds a BS in general science from the UO, a JD from Oregon Law and an MSW from Portland State University.
---
Karen Jefferis
Director of Financial Services
(541) 346-2875
karensj@uoregon.edu
Karen Jefferis prepares, manages, and implements the annual budget for the Office of the Provost and Academic Affairs. She provides monthly financial management reports for operating, restricted and foundation funds as well as providing assistance with the payroll functions. She manages and tracks the funding for the Dual-Career, Partner Program, UMRP programs and various awards for the faculty. In addition, Karen manages the budget for the president's office. Karen has been with the university since 2008 and holds a bachelor's in accounting from the University of Oregon.
---
Melanie Muenzer
Associate Vice President and Chief of Staff
(541) 346-3549
muenzer@uoregon.edu
In her position of chief of staff for the Office of the Provost and Academic Affairs, Melanie Muenzer assists the provost in accomplishing his goals and the priorities of the institutions. Melanie came to the university from the U.S. Department of Education where she served as White House liaison, chief of staff in the policy office, and deputy assistant secretary for higher education policy. Prior to her work at the Department of Education, she served on President Obama's 2008 campaign and his Presidential Transition Team.
---
Scott Pratt
Executive Vice Provost for Academic Affairs
(541) 346-2800
spratt@uoregon.edu
As executive vice provost for academic affairs, Scott Pratt's work is focused on defining and implementing high-priority academic initiatives for the university. Prior to joining OPAA in 2017, Scott had been vice provost and dean of the graduate school since 2015. Over his 20-year career at the university, Scott has held many roles, including associate dean of the humanities; director of graduate studies and director of undergraduate studies in the philosophy department; and department head. His research and teaching interests are in American philosophy (including pragmatism, America feminism, philosophies of race, and Native American philosophy), philosophy of education, and the history of logic. He has published seven books including American Philosophy from Wounded Knee the Present (Bloomsbury, 2015), a comprehensive history of philosophy in North America from 1890.
---
Sonja Runberg
Associate Director of Operations
(541) 346-4345
srunberg@uoregon.edu
Sonja Runberg provides executive support for Scott Pratt, executive vice provost for academic affairs. She manages executives' calendars, prepares executives for meetings and events, and assists with committee efforts. Sonja is responsible for tracking sabbatical applications and reports, staffing search committees, and representing the office in diversity endeavors. Additionally, she manages the Office of the Provost and Academic Affairs' participation in commencement and convocation exercises.
---
Doneka R. Scott
Associate Vice Provost for Student Success
(541) 346-5256
doneka@uoregon.edu
Doneka R. Scott is responsible for developing and implementing strategic priorities for student advising and student engagement initiatives, as well as for facilitating reform of relevant university policies and procedures. Doneka works closely with Institutional Research, Enrollment Management, Student Life, Equity and Inclusion and other campus bodies engaged in research and assessment of student drop out patterns and intervention opportunities promoting graduation. Additionally, oversees the implementation and leveraging of the university's primary student success tool, EAB's Student Success Collaborative Campus.
---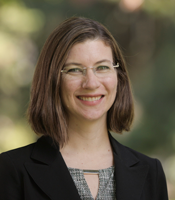 Anna Shamble
Senior Project Manager
(541) 346-3436
ashamble@uoregon.edu
Anna Shamble manages projects for the Office of the Provost and Academic Affairs, working closely and collaboratively with units reporting to the provost and president. She also coordinates tenure-related faculty hires and the supplemental hires program. Anna holds a BS in Mathematics from Santa Clara University and an MS in Conflict & Dispute Resolution from the University of Oregon.  She worked in telecommunications before joining the UO team in 2011. Before joining OPAA in 2016, Anna worked at the UO School of Law's Conflict & Dispute Resolution master's program for five years, most recently serving as managing director.
---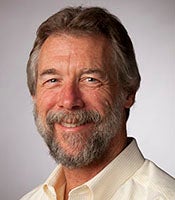 Brad Shelton
Executive Vice Provost for Academic Operations
shelton@uoregon.edu
Brad Shelton is the chief academic officer charged with the implementation and maintenance of the university's academic budget allocation systems. Brad has been with the university since 1985, serving as interim vice president for research and innovation from 2014-2016 and head of the Department of Mathematics from 2001-2008. Brad's research focus is in non-commutative ring theory, Koszul algebras, generalizations of Koszul algebras, and non-commutative algebraic geometry.
---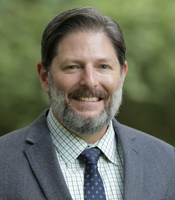 Charles Lee Triplett III
Assistant Vice President for University Initiatives and Collaborations
(541) 346-3429
clt@uoregon.edu
Chuck Triplett began working at the University of Oregon in September 2014. Chuck works with the president, provost, and senior leadership to provide executive-level staffing, information, strategic planning, and other high-level support. Prior to joining the University of Oregon, Chuck served as chief of staff and board secretary for the State Board of Higher Education and Chancellor's Office.
---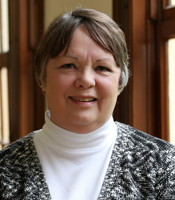 Kathy Warden
Director of Operations
(541) 346-3531
kathyw@uoregon.edu
Kathy Warden is the Director of Operations, overseeing administrative and human resource operations. She staffs executive-level searches and is the UO curriculum coordinator, working closely with the Committee on Courses. Kathy has been with the university since 2010. Prior to coming to the university, Kathy worked in the manufacturing industry for sixteen years serving most of those years as a human resources representative. She holds a bachelor's in business administration from Eastern Oregon University.
---