Scott Coltrane
Provost and Senior Vice President
(541) 346-3186
provost@uoregon.edu
Scott Coltrane was named senior vice president and provost in February 2014 after serving in an interim role starting on July 1, 2013. From August 7, 2014, to June 30, 2015, Coltrane served as the interim president of the University of Oregon. Coltrane previously served as dean of the College of Arts and Sciences at the University of Oregon (2008-2013) and as associate dean of the College of Humanities, Arts and Social Sciences at the University of California, Riverside (2004-2008). He received a Ph.D. in sociology from the University of California, Santa Cruz, in 1988 and was a professor of sociology at the University of California Riverside from 1988 to 2008.
---
Linda Adkins
Executive Assistant
(541) 346-2831
adkinsl@uoregon.edu
Linda Adkins provides executive support for Susan Anderson, senior vice provost for academic affairs, Ron Bramhall, associate vice provost for academic excellence, and Sierra Dawson, assistant vice provost for academic affairs. Linda manages meetings and events facilitated by these executives and assists with committee efforts. Linda staffs the program review process, the Distinguished Teaching Awards Committee, and the Williams Council. She has been at the university since 2003, having previously worked in Office of the Vice President for Finance and Administration and Sponsored Projects Services.
---
Susan Anderson
Senior Vice Provost for Academic Affairs
(541) 346-4056
susana@uoregon.edu
Susan Anderson oversees matters related to non-tenure-track faculty, such as appointments, promotion and review, and retention. Susan is involved with curriculum matters, undergraduate and graduate studies, international affairs, distinguished teaching awards and the coordination of program reviews. A professor of German literature, Susan conducts research on contemporary German and Austrian narrative, with a focus on ideas of difference, identity, and translation. She has served as head of the Department of German and Scandinavian and as interim head of the Department of East Asian Languages and Literatures. 
---
Douglas Blandy
Senior Vice Provost for Academic Affairs
(541) 346-3029
dblandy@uoregon.edu
In his position as senior vice provost, Doug Blandy is involved with tenure-related faculty matters including promotion and tenure, academic policies, and academic extension, among others. He is past associate dean for academic affairs in the School of Architecture and Allied Arts, and director of the Arts and Administration Program. Doug's research addresses art educational experiences in community-based settings that meet the needs of all students within a life-long learning context.
---
Ron Bramhall
Associate Vice Provost for Academic Excellence
(541) 346-3028
rcb@uoregon.edu
Ron Bramhall leads efforts to align curriculum approval, review and reform, academic policies, assessment of student learning and departmental practices to help achieve the institution's goals related to student success and the student educational experience. Prior to his work in the Office of the Provost and Academic Affairs, Ron served on the management faculty in the Lundquist College of Business for 14 years where he taught business leadership and communication, and the legal environment of business, and directed the business honors program for 5 years. During that time, Ron was an active member of university curriculum and presidential advisory committees, and was a member of the United Academics bargaining team that negotiated the first faculty collective bargaining agreement. 
---
Sierra Dawson
Assistant Vice Provost for Academic Affairs
(541) 346-8725
dawson@uoregon.edu
Sierra Dawson collaborates with Susan Anderson, senior vice provost for academic affairs, to coordinate program review and workshops for unit heads and faculty. Sierra has been a faculty member in the Department of Human Physiology since 2003 where she continues to teach large courses on human physiology and graduate seminars on evidence-based teaching strategies.   
---
Kenneth Doxsee
Vice Provost for Academic Affairs
(541) 346-2846
doxsee@uoregon.edu
Ken Doxsee chairs the university's Committee for Academic Infrastructure, identifying classroom needs and coordinating planning for and funding of renovations and upgrades. He develops processes and procedures for the hiring, evaluation, and promotion of faculty, and coordinates the university-level review of all promotion and tenure considerations, and he works extensively in the areas of accreditation, assessment of student learning, and faculty-related policy development. Ken is a professor in the Department of Chemistry, working nationally and internationally to bring concepts of green chemistry and sustainability to students and teachers, thereby enhancing accessibility to experimental science even in the most remote of locations, and carrying out research in the area of crystal engineering, seeking to develop methods for the rational design of solid-state organic compounds.
---
Mariann Hyland
Assistant Vice Provost for Academic Affairs
(541) 346-8811
hylandm@uoregon.edu
Mariann Hyland's responsibilities primarily focus on faculty personnel issues. She is the chief Office of the Provost and Academic Affairs liaison with United Academics and HR's Office of Labor and Employee Relations. Additionally, Mariann is involved with academic policy review, development, and communications. Mariann came to the university from the Oregon State Bar, where she was director of diversity and inclusion. Previously she served in leadership roles at Oregon Health & Science University and Chemeketa Community College.
---
Karen Jefferies
Director of Financial Services
(541) 346-2875
karensj@uoregon.edu
Karen prepares, manages, and implements the annual budget for the Office of the Provost and Academic Affairs. She provides monthly financial management reports for operating, restricted and foundation funds as well as providing oversight of the payroll functions including appointment contracts for OAs, processing payroll and preparation of hire documents.
---
Jay Kenton
Executive Assistant
(541) 346-3861
jkenton@uoregon.edu
As the executive assistant to the provost and the chief of staff, Jay provides scheduling and logistical support for a host of areas that fall under the provost's purview – from personnel matters to governmental affairs coordination. Jay frequently partners with executive offices across campus, between fellow institutions, and with all those who come into the provost's office, to help accomplish the provost's strategic objectives and day-to-day operations. He staffs the university's Academic Leadership Team, Deans Council, and the Senior Vice Provosts Group, among others. He also coordinates and oversees annual leadership retreats and other special projects for the provost and chief of staff.
---
Melanie Muenzer
Associate Vice President and Chief of Staff
(541) 346-3549
muenzer@uoregon.edu
In her position of chief of staff for the Office of the Provost and Academic Affairs, Melanie assists the provost in accomplishing his goals and the priorities of the institutions. Melanie came to the university from the U.S. Department of Education where she served as White House liaison, chief of staff in the policy office, and deputy assistant secretary for higher education policy. Prior to her work at the Department of Education, she served on President Obama's 2008 campaign and his Presidential Transition Team.
---
Sonja Runberg
Senior Executive Assistant
(541) 346-4345
srunberg@uoregon.edu
Sonja Runberg provides executive support for Doug Blandy, senior vice provost for academic affairs and Mariann Hyland, assistant vice provost for academic affairs, and coordinates meeetings and events facilitated by those individuals. She manages executives' calendars, prepares executives for meetings and events, and assists with committee efforts. Sonja is responsible for tracking sabbatical applications and reports, staffing search committees, and representing the office in diversity endeavors. Additionally, she manages the Office of the Provost and Academic Affairs' participation in commencement and convocation exercises.
---
Doneka R. Scott
Associate Vice Provost for Student Success
(541) 346-5256
doneka@uoregon.edu
Doneka R. Scott is responsible for developing and implementing strategic priorities for student advising and student engagement initiatives, as well as for facilitating reform of relevant university policies and procedures. Doneka works closely with Institutional Research, Enrollment Management, Student Life, Equity and Inclusion and other campus bodies engaged in research and assessment of student drop out patterns and intervention opportunities promoting graduation. Additionally, oversees the implementation and leveraging of the university's primary student success tool, EAB's Student Success Collaborative Campus.
---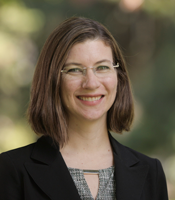 Anna Shamble
Senior Project Manager
(541) 346-3436
ashamble@uoregon.edu
Anna Shamble manages projects for the Office of the Provost and Academic Affairs, working closely and collaboratively with units reporting to the provost and president. She also coordinates tenure-related faculty hires and the supplemental hires program. Anna holds a BS in Mathematics from Santa Clara University and an MS in Conflict & Dispute Resolution from the University of Oregon.  She worked in telecommunications before joining the UO team in 2011. Before joining OPAA in 2016, Anna worked at the UO School of Law's Conflict & Dispute Resolution Master's program for five years, most recently serving as managing director.
---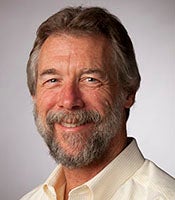 Brad Shelton
Senior Vice Provost for Budget and Strategic Planning
shelton@uoregon.edu
Brad Shelton is the chief academic officer charged with the implementation and maintenance of the university's academic budget allocation systems. Brad has been with the university since 1985, serving as interim vice president for research and innovation from 2014-2016 and head of the Department of Mathematics from 2001-2008. Brad's research focus is in non-commutative ring theory, Koszul algebras, generalizations of Koszul algebras, and non-commutative algebraic geometry.
---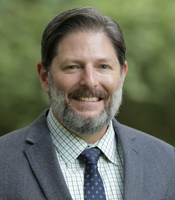 Charles Lee Triplett III
Assistant Vice President for University Initiatives and Collaborations
(541) 346-3429
clt@uoregon.edu
Chuck Triplett began working at the University of Oregon in September 2014. Chuck works with the president, provost, and senior leadership to provide executive-level staffing, information, strategic planning, and other high-level support. Prior to joining the University of Oregon, Chuck served as chief of staff and board secretary for the State Board of Higher Education and Chancellor's Office.
---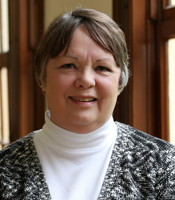 Kathy Warden
Director of Operations
(541) 346-3531
kathyw@uoregon.edu
Kathy Warden oversees administrative operations and human resource related issues for the Office of the Provost and Academic Affairs. She assists the provost with executive-level searches, annual evaluations, and five-year reviews.  Kathy works closely with the chief of staff in the planning and implementation of the office's goals. She assists the vice provost of academic excellence in the management of CourseLeaf curriculum management system and acts as the university curriculum coordinator. 
---